Analyze the way customers interact with embedded 3D assets.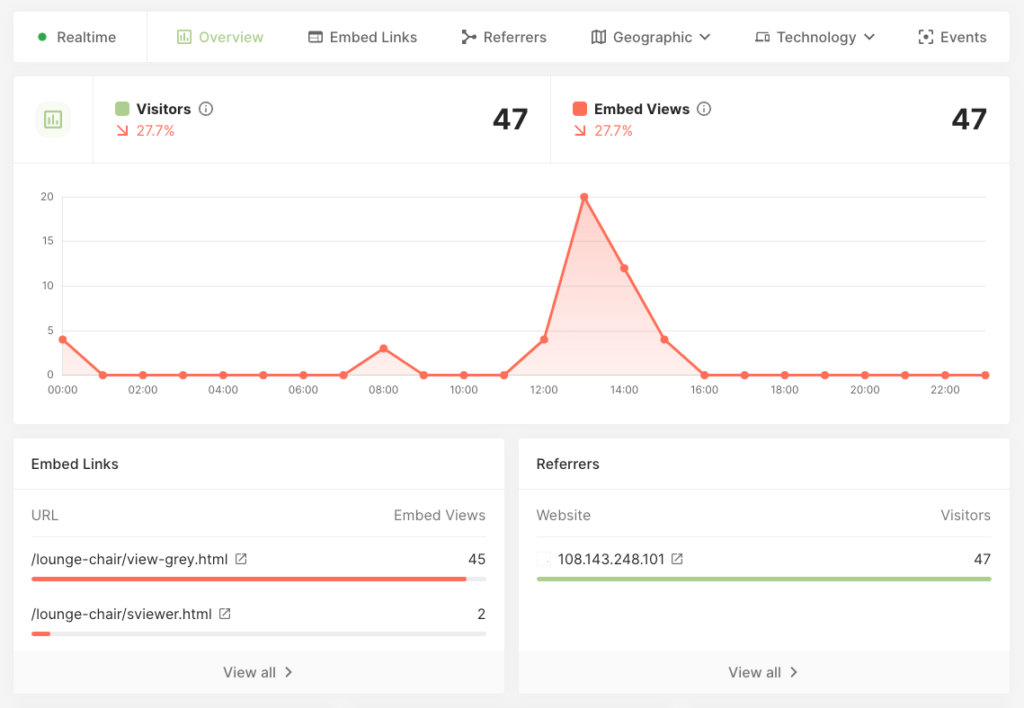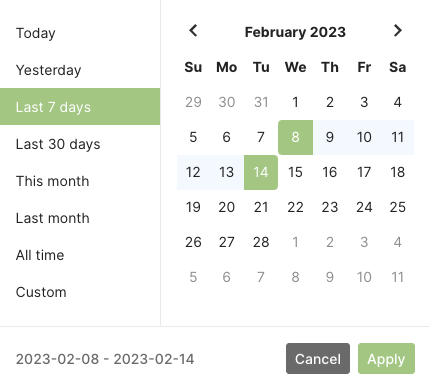 Track user and interaction data
Track users and how they interact with your digitized products directly from your account in the platform.
Easy Google Analytics integration
Integrating Google Analytics with our 3D product viewers is straightforward and efficient. Businesses can track user interactions, from basic views to advanced AR engagements.

Our analytics are tracked by files totaling 9kb in size, which means 3D viewers load quickly and user retention stays high.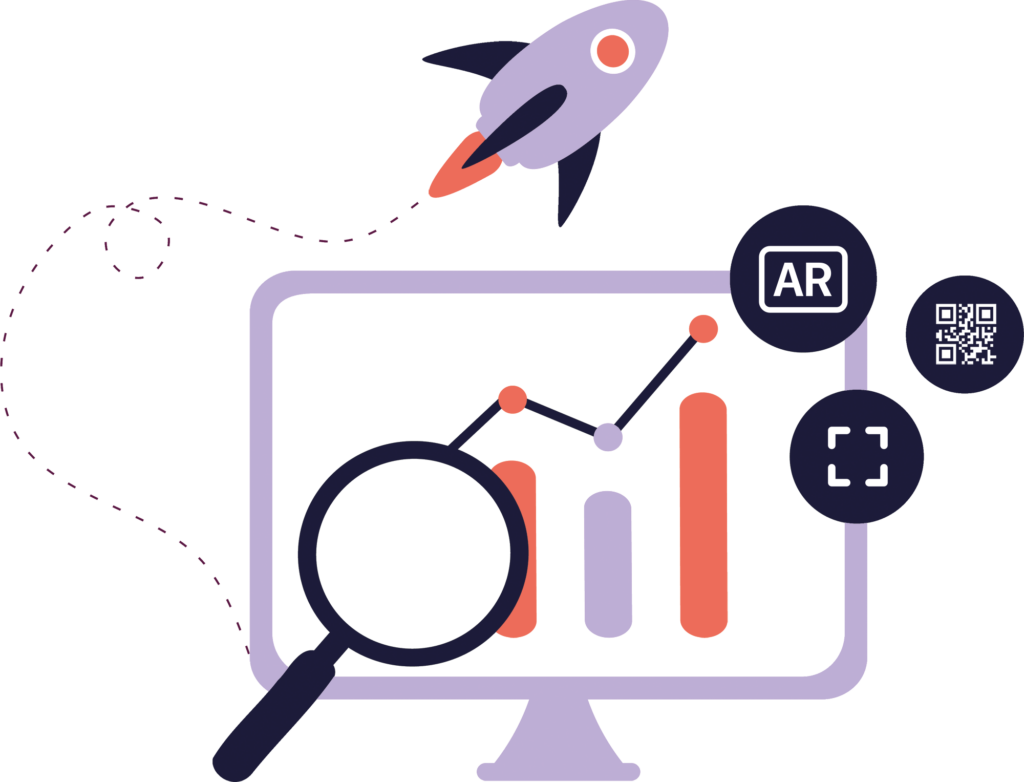 Fully GDPR compliant, we don't track or collect any user's IP address or any other identifiable statistics.
Book a demo with one of our 3D consultants to learn more about how you can integrate 3D and AR to improve CRO.