The Contacts tab is meant to allow you to add contacts to your account, if you wish to add team members or people from other departments in your organisation this is where you can do this. All team members will use their own username and password to log in to Rendered.
You can manage and edit the contact from the main Contacts page, simply click on 'Edit' or 'Delete' under the contact you wish to take action upon.
To create a new contact, click on the 'New contact' button on the ride side from the screen.
Fill in the form details and click on 'Save' to add the new contact.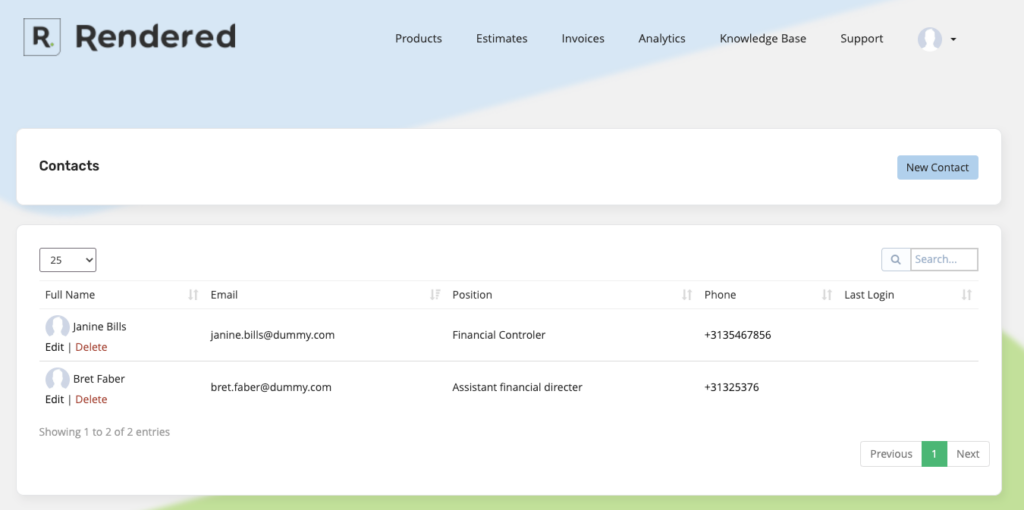 You can decide to inform your new contact about the creation of his/her login credentials, tick the checkbox 'Do not send welcome email' if you do not want the person to receive a welcome email.
You can also define a password for your new contact or let them set their own password (recommended), tick the checkbox 'Send SET password email' to allow your new contact to set their own password.
If you untick the checkbox, you can create the password yourself.