The Rendered order extension allows you to quickly create orders to digitize products for use with 3D product viewers, AR and Virtual Photography.
Using automation, there is no need to provide any reference data, both visual reference data and product specific data will be added automatically to your order.
To sign in to the extension use the same email and password that you use to login to the Rendered platform.
If you don't have an account yet, please register using the sign up form.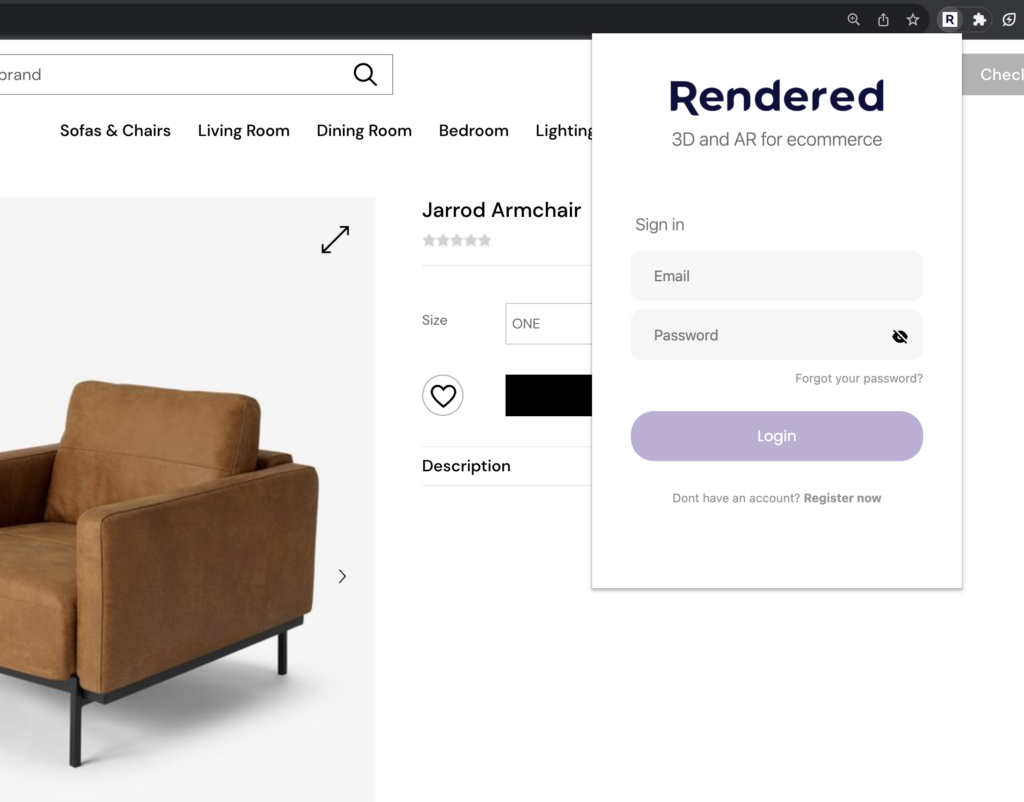 Once logged in, you'll be redirected to the order screen.
Here you can selected the additional output (if any) that is needed.
The SKU name or code is required, it is recommended to make this unique. Any additional information you would like our team to know can also be provided.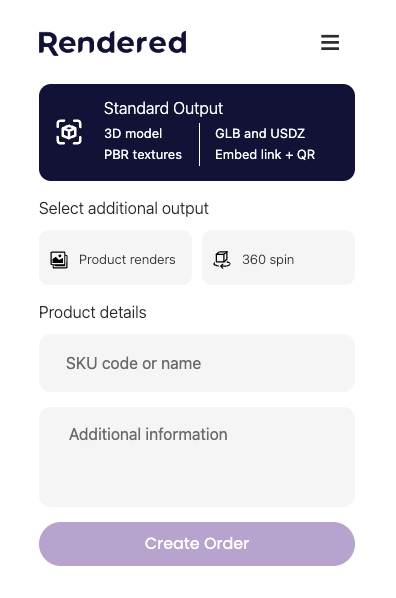 On a successful order, the product and estimate will be created in the Rendered platform. In your dashboard you will be able to track the progress further.
Currently there are a few limitation:
Master products only. Variation products should be created in the Rendered platform itself so that they can be linked to their corresponding master product.
Additional reference. Additional reference files or data cannot be supplied in the extension itself. However, you are able to create a support ticket for the product in question to provide additional information if needed.
Minimum reference. There is a minimum amount of reference data needed on the PDP itself. For example, a PDP with only one product image cannot be processed efficiently. In these cases Rendered support will contact you to discuss your options.